Welcome to the 53rd American School of Gas Measurement Technology Website.
The ASGMT provides Oil & Gas end-user personnel, manufacturing employees and University students the opportunity to obtain technical training from over 115 lecture classes and 48 hands-on equipment training classes each year. The training is designed to benefit you if you are just beginning your Natural Gas or Liquid career, or if you are a seasoned veteran of the industry. Along with the classes you will also have the opportunity to visit, network and interact with over 175 Oil & Gas exhibitors in our main exhibit hall and tent area over a three day period. I encourage you to take a minute and review the ASGMT website and plan to attend the school located at the Marriott Westchase Hotel September 17th-20th, 2018 in Houston, TX. We look forward to seeing you this year at the school!
---
It is with heavy hearts that we inform you of the of the death of Dee Hummel, the 2018 ASGMT BOD President. We share in this time of grief, but we also share in the memories and his lasting contributions to our community.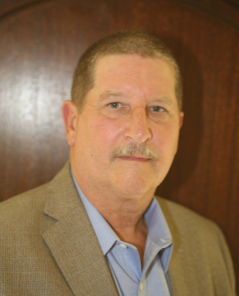 Dee Hummel
1954 – 2018
---
---
2018 American School of Gas Measurement Technology
September 17-20, 2018
Marriott Houston Westchase
The School is the largest gas measurement school in the United States devoted to natural gas measurement, pressure regulation, flow control, and other measurement related arenas. The purpose of the School, the sponsoring associations, and the operating companies within the petroleum and natural gas industry, is to provide instruction on technical subjects for people in the industry. The School is held in the convention center complex of the Marriott Houston Westchase Hotel located at 2900 Briarpark Drive, Houston Texas. Read more »